News
Exuma, Bahamas Excursions and Tours
Exuma Water Tours is featured on Exploring Exuma Pt. 1
Exuma Water Tours is featured on Entertainment Tonight Canada
Clayton "Pat" Smith has given Miss Universe 2008-2009 a tour of Exuma.
View Photos »
Pat is featured in an article on thebahamasweekly.com.
Pat teamed up with discovery channel and renagade pictures to film and episode of man, woman, wild.
Pat worked with The Today Show when they filmed here in the Bahamas earlier this year.
He worked with Ricochet from England to film the latest episode of the British version of The Bachelor.
He has toured journalists for MSN, Fodor's, and also did the documentary "The World's Most Beautiful Beaches" for National Geographic.
Pat had an article about him published on Fodor's Blog:
"We started our adventure in Barraterre, on Great Exuma's northern shore. Pat Smith of Four C's Adventures was our trusty captain and guide. Born and raised in the Exumas, he definitely knew the best spots to show us." Read more »
Pat has also had an article about him published in Rumshopryan.com:
"Captain Pat of Four C's Adventures took us on a great water tour from Great Exuma to Staniel Cay. The beautiful Exuma Islands of Bahamas were our playground. Pat took us to a shallow area called Starfish City where we jumped in the water and investigated the large orange creatures for which the area got its name. We were getting hungry and starfish wasn't on the menu, so on to our next location up the island chain where we were going to catch our meal by hand." Read more »
In addition, Pat has given journalists from Black Enterprise, Travelocity, and other news outlets a tour of Exuma, Bahamas. Mr. Smith is also the preferred vendor for the local ministry of tourism.
Tel:

242-357-0328
International Tel:
1-954-793-4329
Email:
capt.patfourcs@exumawatertours.com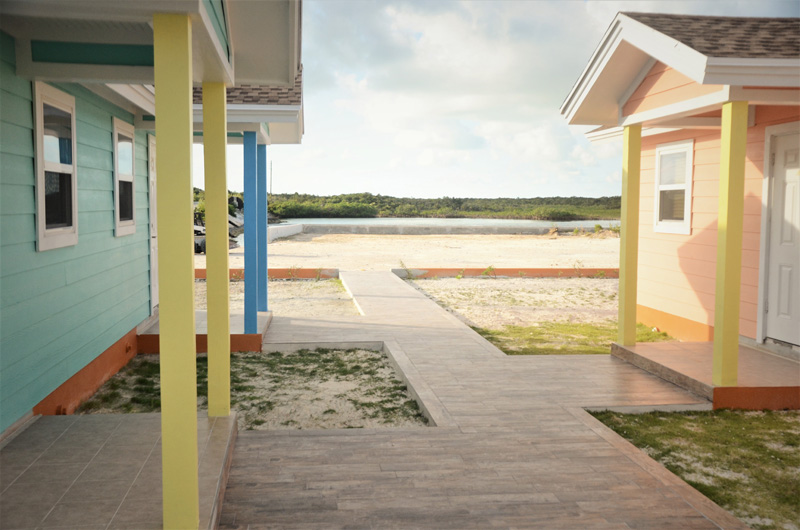 CreekSide Cottages
CreekSide Cottages is a cluster of small cottages located at the Northern end of Great Exuma in the small town of Alexander.
Book Now

Exuma Water Tours